| | | |
| --- | --- | --- |
| | MY BIKES | |
The first photo shows Ralph riding piggy-back on his cousin Turner's bike in 1946. Soon afterward, he got his own bike, a second-hand Rollfast. In the second photo, Ralph proudly displays his "new" bike after fetching a gallon of milk from the neighbor's farm. This photo has a special significance. In 1954, Ralph bumped the oil line coming from the tank in the background with his bike, causing the oil to leak out, ruining the well!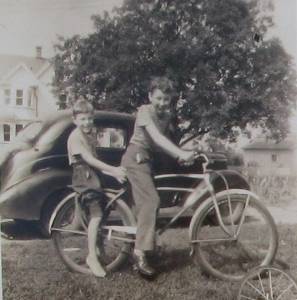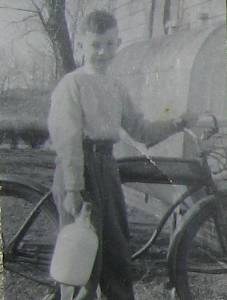 Soon after the picture was taken, Ralph removed the fenders and replaced the handlebars with a steering wheel from a junk car! Sorry, there is no photo of that!

In December, 2006, Ralph bought a 40-year-old Rollfast bike from the original owner for $40. It had the original balloon whitewall tires and wire basket and was like new! He sold it for $150.






| | | |
| --- | --- | --- |
| | BIKE MUSEUM IN NEW CASTLE, DELAWARE | |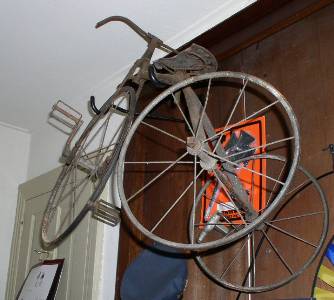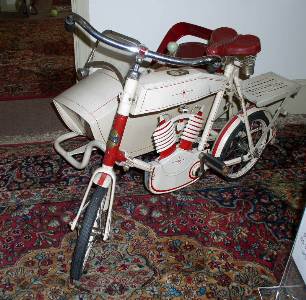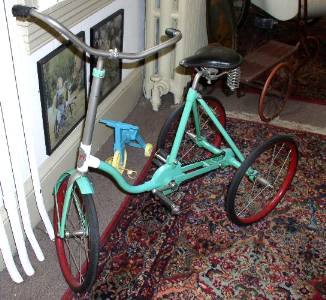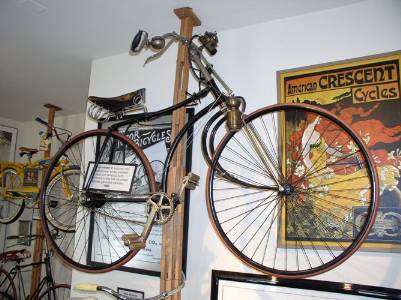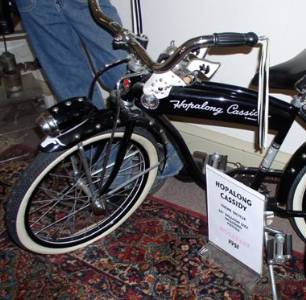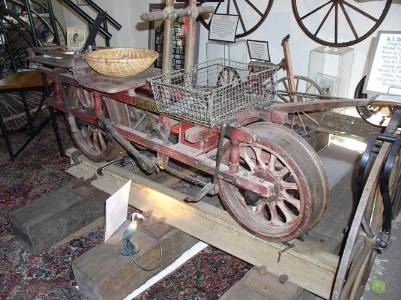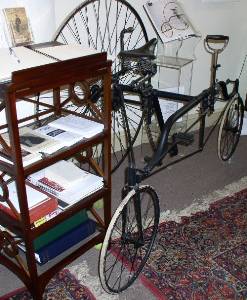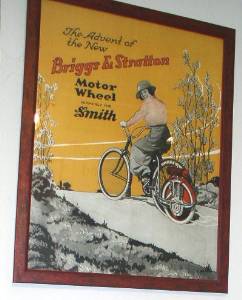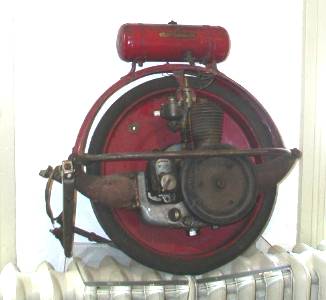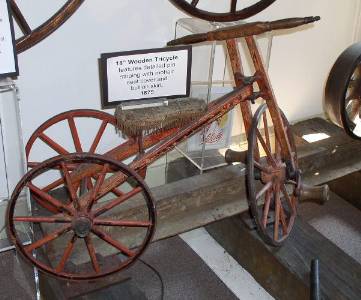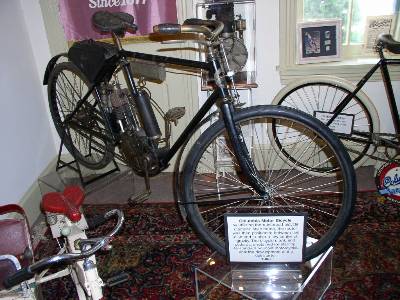 | | | |
| --- | --- | --- |
| | BICYCLE AND MOTORCYCLE MUSEUM IN GMUNDEN, AUSTRIA | |
I only took a video of this nice collection, but you can look up the website
under http://www.radmuseum.at/ it's in German, but photos are international!
| | | |
| --- | --- | --- |
| | COUSIN CARLTON'S PRIVATE COLLECTION | |
Next to their nicely restored historic home in Hancock's Bridge, NJ, Carlton and Audrey Holladay have amassed an amazing collection of early American memorabilia including scores of historic bikes.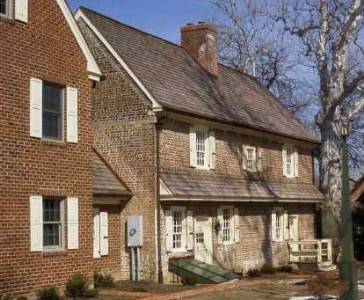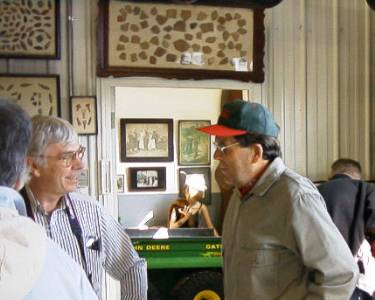 The Holladays have a fantastic collection of classic cars, an extensive Indian arrowhead collection, and many other rare items, but the central focus is definitely vintage bicycles. Carlton Holladay once rode a high-wheeler up the east coast from Florida to New Jersey, earning himself a spot in Guiness' Book of Records. On his first attempt, he was driven off the road by a truck and wound up with two broken arms. His second try was successful.