| | | |
| --- | --- | --- |
| | CHEAP BOATS! | |
I had four small boats that I wanted to get out of the yard, so I offered them for sale. Two aluminum boats and a Seawitch sold right away, but the Surfwind (below) didn't sell, so I am giving it away to the first person who comes!

This 10 1/2' Surfwind sailboat was originally sold by the Sears Roebuck Company. With a little TLC, paint, a seat and oarlocks, it will make a nice rowboat for someone. The boat will fit in the bed of a pickup truck with the tailgate down.




The following boats sold for $50 and $25. The Jonboat became a flower garden!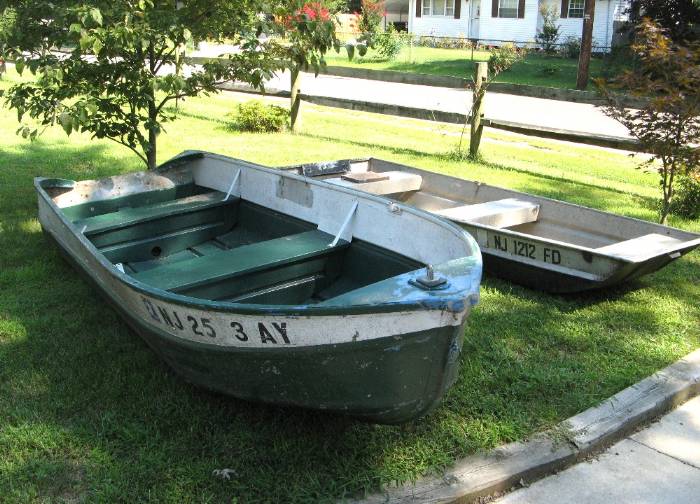 The Seawitch is also sold. For more photos and a description of this boat, click here: Seawitch.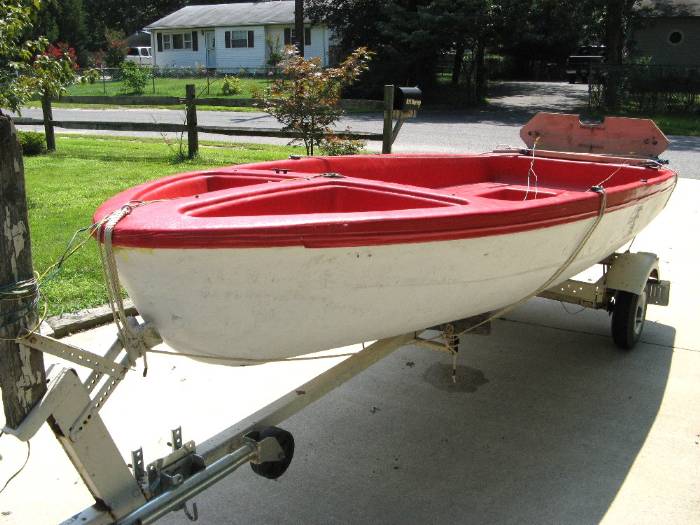 | | | |
| --- | --- | --- |
| | SOLD! Sears 12' Gamefisher | |
I painted this 12-foot fiberglass lake boat and it sold for $350.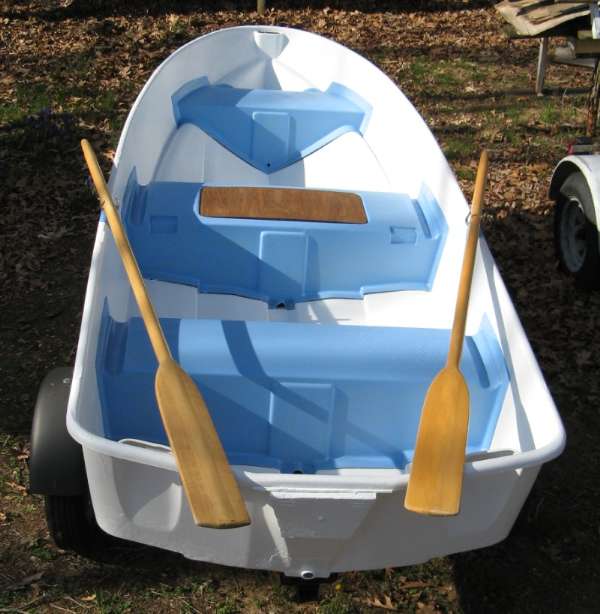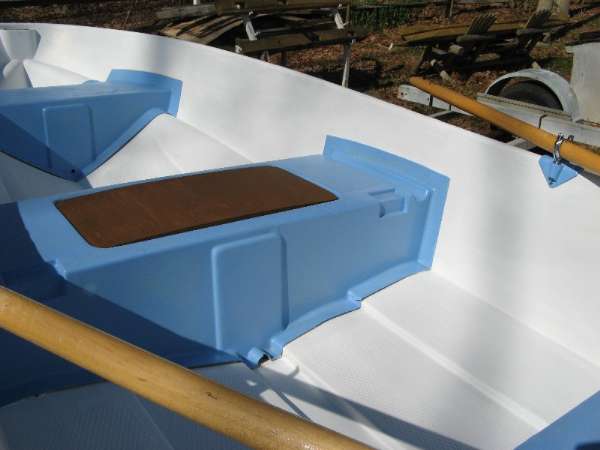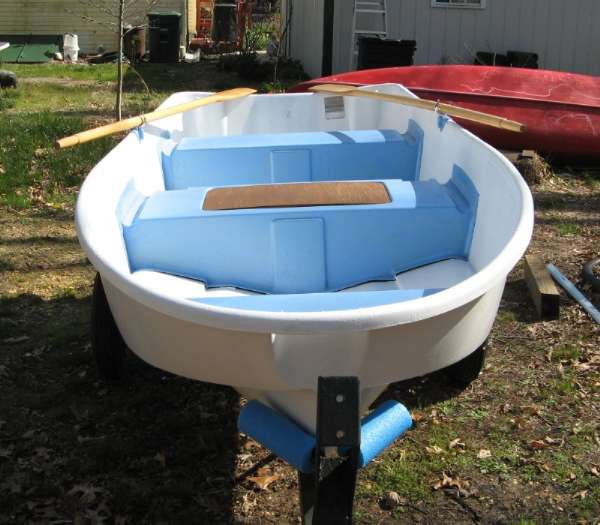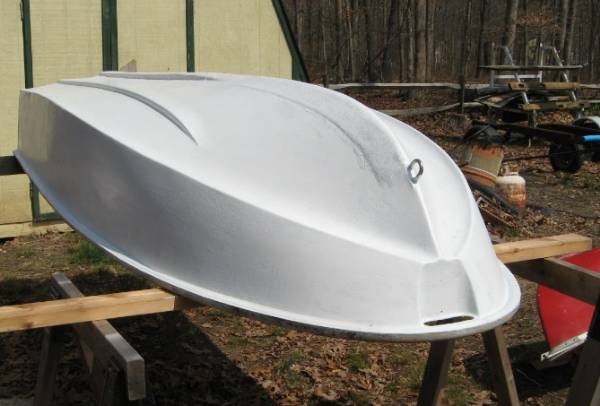 Motorboats
18' Starcraft Aluminum Boat with 135 HP Evinrude Outboard and Shoreline Trailer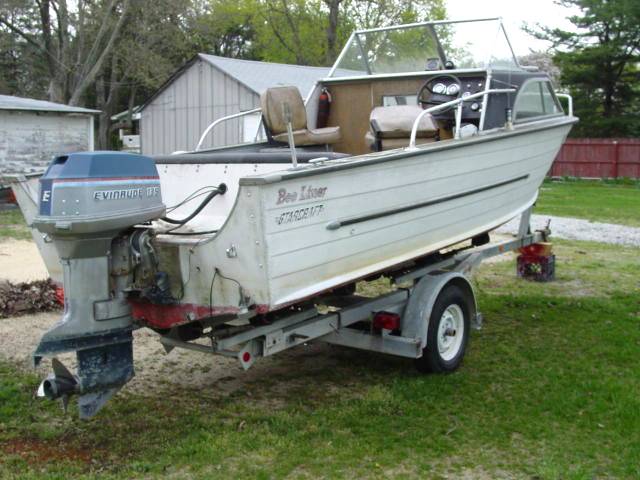 This aluminum Starcraft boat with Evinrude 135 outboard was the pride and joy of my father, who died in 1992. My brother kept it in his garage for many years thinking that one of six brothers would be interested in it. It was registered and kept at a dock in 2003 for general use of family members, but was only used once or twice. It has now found a new home and the new owner has completely refurbished it (pictures below). "Pop" Harvey would be happy to see it today!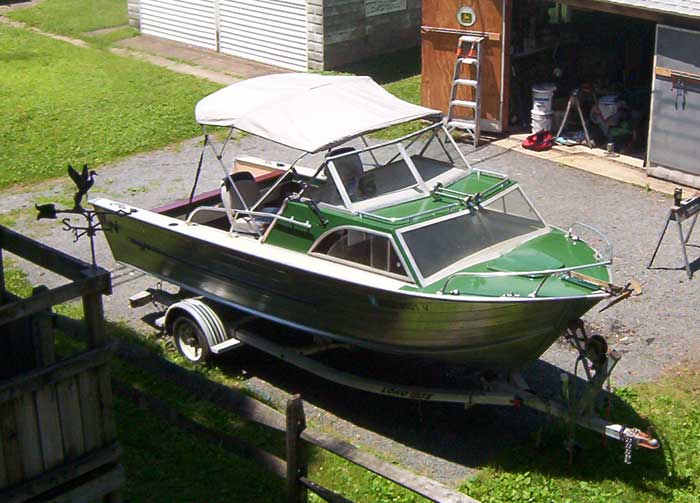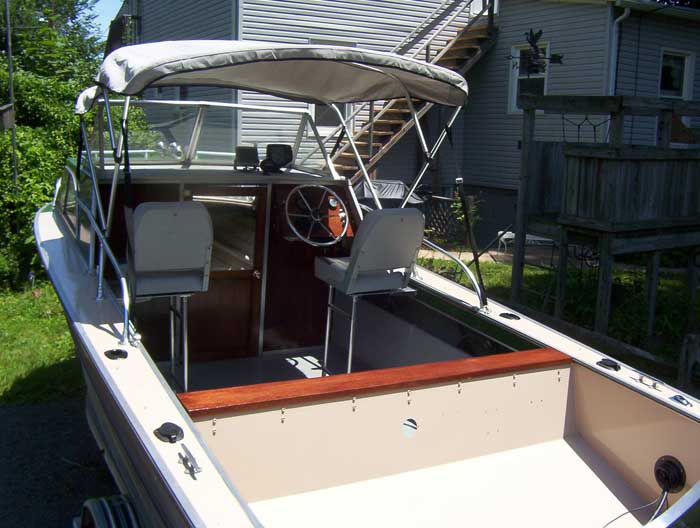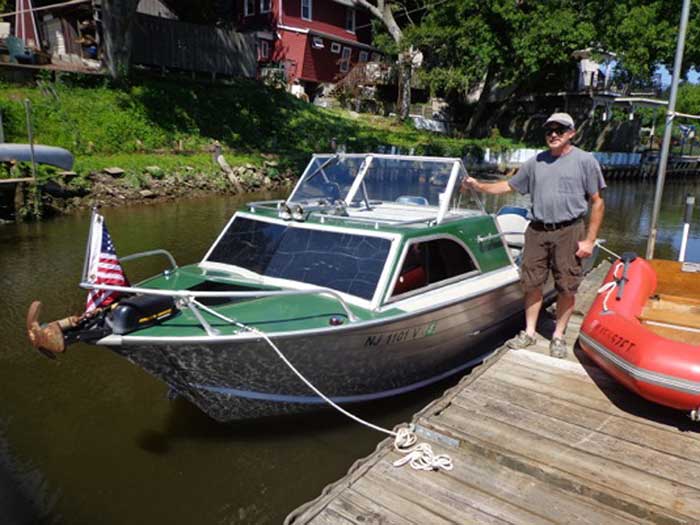 I purchased this 16-ft MFG boat and trailer for $300, gave the boat to a friend and sold the trailer for $750.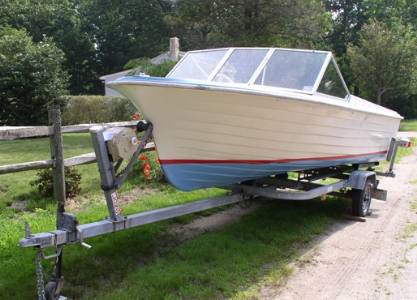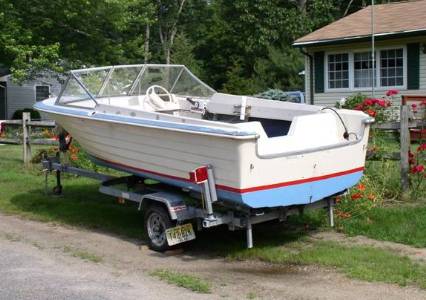 This 16-ft Sportcraft boat and trailer cost $150 and included $260 worth of fiberglass resin and cloth! I kept the trailer and fiberglass, but offered the boat for free. There were no takers, so I hauled it to a landfill.